Are you tracing your Northern Ireland genealogy? Many resources on FamilySearch.org can help you in your search.
Northern Ireland is one of four major parts of the United Kingdom. (Others include England, Scotland, and Wales.) Its official language is English. Northern Ireland includes the counties of Antrim, Armagh, Down,Fermanagh, Londonderry, and Tyrone. The country of Northern Ireland was officially created on 3 May 1921 as part of the settlement between the United Kingdom and what would become the Republic of Ireland.
The island of Ireland has experienced large population movements over the centuries. Settlers from England and particularly from Scotland were settled (or planted) in the Northern Ireland area from the 1600s onwards in what is referred to as the "Ulster Plantations." Mass emigration from Northern Ireland to England and Scotland and particularly to North America in the 1800s took place due to very difficult economic and social conditions. The Great Famine from 1845 to 1849 resulted in the death of over one million people across the island of Ireland and led to further emigration.
How do you start your Northern Ireland Genealogy Research?
You should know a few facts before you start your search:
Most of the vital records are based on English law from 1864 when civil records began for all of Ireland and especially since 1921,when Northern Ireland was established.
Many important records have been destroyed due to the conflicts in the period from 1919 to 1923. However, many important records still exist.
Sources to Help You Find Your Northern Ireland Ancestors
The Public Record Office of Northern Ireland (PRONI) is great resource for information on what may be available in your search. PRONI has a physical office in Belfast, Northern Ireland, but you can find a lot online as well. PRONI's online archives have calendars, maps, World War I resources, and images. Many instructional talks can also help you search and tell you what you may find. PRONI tries to collect, catalogue, and preserve documents or sources that provide historical or legal glimpses of the past.
The Northern Irelandgenweb is also a great source. It will direct you to the PRONI site, but it also offers a long list of resources to help with your search—including different genealogy societies in Northern Ireland.
The General Register Office of Northern Ireland (GRONI) holds birth, death, and marriage records. The registers of the records themselves are not open to use, but the information contained on the records can be given in the form of certificates. The office doesn't do research, but it has useful information to help put your tree together.
The website IrishGenealogy.ie contains birth, marriage, and death records for all of Ireland from 1864 onwards, including many digital images, with many church records available also.
Local Records in Northern Ireland
Genealogy records in Northern Ireland are often kept on the local level, so local resources might be great places to look. Much of the information is kept by county, so you can dig a bit deeper on a county level. For example, Ulster is one of the historic provinces of Ireland. In it are nine counties—six are now in Northern Ireland, and three are now in the Republic of Ireland. Here are the six Northern Ireland counties of Ulster:
Visit the FamilySearch Northern Ireland wiki page to view a map with the counties listed as well as some sources on individual counties.
Learn about the Culture, Food Traditions, and Landscape of Northern Ireland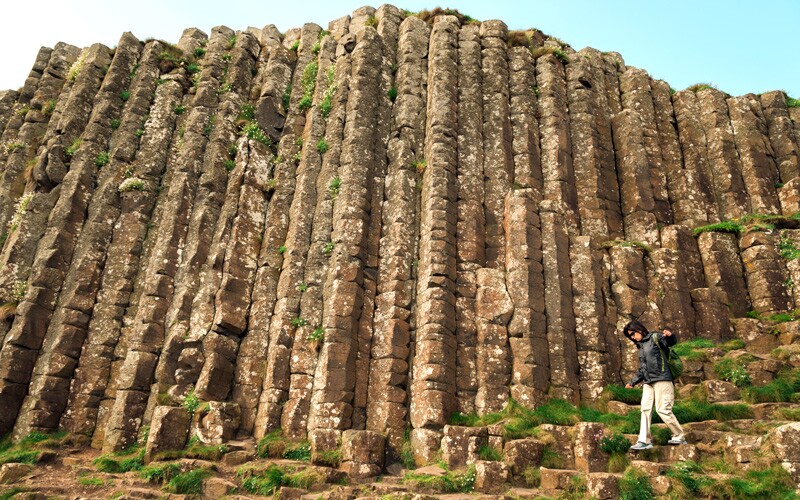 An important part of family history and researching ancestors can include discovering the culture, history, food traditions, and landscape of your ancestor's homeland. Sometimes when you have a better understanding of where your ancestors walked and what their life was like, you discover that you have a great connection to them.
The best place to dig in and start is by looking for your family records on FamilySearch.org. You will find the tools to direct you on the right path. Your search for your Northern Ireland ancestors is just a click away!
Your United Kingdom Genealogy