The easiest way to begin your Brazil genealogy is to start with your own documents and what you already know. You might know the full names of your parents and maybe the names of your grandparents. If not, a birth certificate can include this important information. By asking your parents or finding their birth certificates,you also have the name of your grandparents.
With this simple research, you have reached the fourth generation of your family! You can use a family tree program or worksheet to start keeping track of what you know.
Find Out What Your Family Knows
The next step is simple and involves your family—an incredible source of information.
Get a notebook, a pencil, and an eraser. (Or plan to take good notes on your phone or laptop!) Put on your most comfortable shoes, and go looking for information.
Talk to everyone, direct relatives or not. Many people have the habit of taking notes in journals and notebooks. They could also have photos, and behind these photos you may find notes.
Talk to the oldest members of the family first. Film or record the conversations you have with them. Perhaps their current memory is compromised, but their past memory can be very much alive in their minds.
How about using social tools to your advantage? Make family groups in WhatsApp. Create groups on Facebook.
You can even have all your family work together on a family tree.
Look for Family Documents
Use what you learned about your family to start digging deeper.
Try to track down Bibles, personal diaries, letters, and photos. You might be surprised what valuable and interesting information you find!
Check online files. Do you need to find your ancestor's birth certificates? Many files can be ordered or viewed online:


First, try a simple search on sites such as FamilySearch to see what you can find. They have a large collection of records that are freely available.
Next, learn about other places where you can find Brazilian civil and church records.

Look for other civil documents. These documents may include school cards, club cards, identity cards, voter's titles, reservist certificates, and work permits. You might find them while visiting relatives, or you may learn information that can lead you to them. To get these documents from other organizations, you will likely need to present a birth certificate or a marriage certificate.
Keep in mind from the start that a family tree is not made only of names, dates, and places. Photos, family stories, reports,summaries—all this information can be part of a family tree as well.
Are Some Names and Dates Still Missing?
As you learn more about your family, it is normal to find that you are still missing information. That's OK! Here are some tips that can help when you are stuck.
First, carefully read every document you've been able to find. Many usually have more information than you realized. For example, sometimes close relatives such as uncles and brothers appear as witnesses or godparents.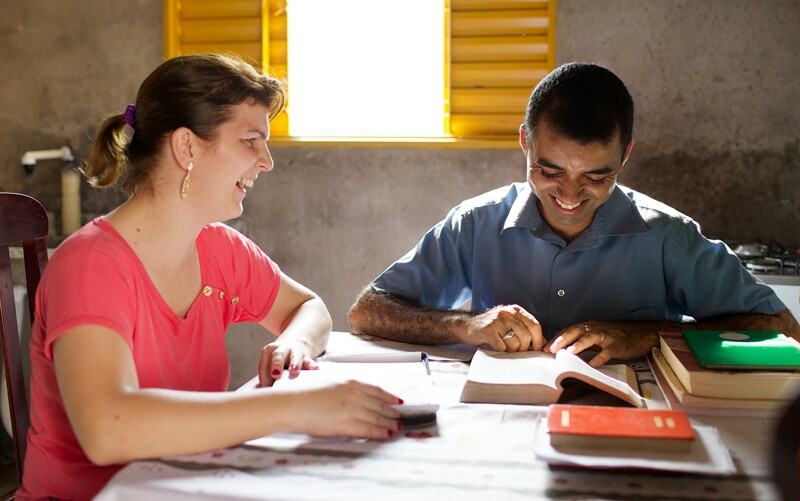 Start your search with the women of the family! Brazil certificates may not have the name of the father of the family, but they will never be without the name of the mother.
Learn more about your family's names. Brazil baptism and birth records before the 1900s probably have only a child's first names. Also, Portuguese and Spanish families often changed surnames with each generation. (Read more about Brazil names.)
Look at in-law genealogy. Did your father's siblings marry? Look at the genealogy of the spouse's family. It is surprising how our roots intersect. On FamilySearch, you can easily connect to genealogies others have worked on.
If you have Brazilian Indians or African slaves in your family tree, you may have a harder time searching. Learn more about records for Brazil native races and Brazil slavery and bondage on the FamilySearch wiki.
Did some of your ancestors leave Brazil and live in another country? Learn about immigration and emigration documents on the FamilySearch wiki.
If you are having trouble reading records in different languages, the FamilySearch wiki has some very helpful word lists for beginners. It is also a good place to go when you have other questions about Brazil genealogy.
The more you add to your family tree, the more connections you'll find! Remember to add what you know to FamilySearch as you go. As more and more records are added to FamilySearch collections, you might even learn more with the records FamilySearch matches to your ancestors.
Do you have a familybrigadeiro recipe or love Brazilian cheese bread? Or maybe some of your ancestors came from Brazil but you don't know mu…