Torrance California Family History Center
Jump to navigation
Jump to search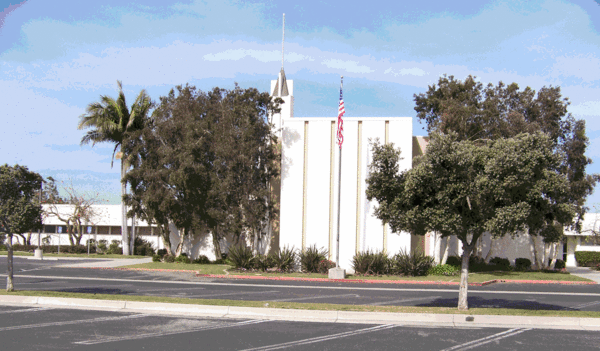 Torrance Family History Center has been serving the community since October 1989. Our Center is staffed by a group of dedicated and knowledgeable Family History Volunteers who can help with your research problem.
Location
Address:
22605 Kent Ave., Torrance, California 90505, United States
Cross street is Sepulvada Blvd - building is at the end of the street on the right.
Phone:      1-310-791-6256
E-mail:    torrancefamilyhistorycenter@gmail.com
Open Hours:
Monday:    9:30am - 4:30pm
Thursday:  9:30am - 8:30pm
Saturday:   9:30am - 1:00
2018 Holiday Closure Schedule:

[

edit

|

edit source

]
President's Day (Monday, February 19), General Conference (Saturday, March 31), Memorial Day (Saturday, May 26 and Monday, May 28), Independence Day (Thursday), Labor Day (Saturday September 1 and Monday, September 3), General Conference (Saturday, October 6), Thanksgiving (Thursday, November 22 & Saturday, November 24), Christmas and New Years (Thursday, December 20 through Monday, December 31). The Center will reopen on January 3, 2019

[

edit

|

edit source

]
Staff Meeting Dates: 4th Friday of the month at 9:30 am in the Family History Center

[

edit

|

edit source

]
October is Family History Month. Mini classes will be taught throughout the month in the Family History Center.
[
edit
|
edit source
]
Every 4th Thursday (except November & December) from 6:00-8:30pm, Juan & Rachel Rodriguez will help with your Hispanic Research.
[
edit
|
edit source
]
Family History Center Portal Our Family History Center has access to the Premium Family History Websites page (Portal) which gives free access to the sites below
19th Century British Library Newspaper Digital Archive
Alexander Street Press
The American Civil War: Research Database, Letters and Diaries, Images, Photographs, Posters, ...
Women and Social Movements in the United States
Ancestry.com - Institution version.
Create your Who Do You Think You Are? Story, for free
Ellis Island Records
Findmypast - Institution version
Fold3.com
Historic Map Works - Library Edition
Kinpoint
MyHeritage - Library Edition
Access Newspaper Archive
Paper Trail
ProQuest Obituary Listings
Puzzilla.org - Premium Services
World Vital Records
7 Computers - Internet Access
5 Microfilm and 1 Fiche Readers
1 Lexmark Printer/Copier/Scanner
Staff Research Specialties
[
edit
|
edit source
]
British Isles - French Canada
Search techniques for the Census
---
---
Resources in the Local Area
[
edit
|
edit source
]
Mail to our PO Box at 4733 Torrance Blvd., #814 Torrance, California 90503

sbcgenealogy.org

Meeting - 3301 W. Torrance Blvd.

Please come to our monthly meetings held at 7pm every 3rd Wednesday of the month (no meeting in December) at the Torrance Civic Center Library in the meeting room. Meetings are free and everyone is welcome! If you choose to join, our annual dues are only $20/individual or $23/family per year. Here are a few of the benefits you will enjoy...
- Free Genealogy library with several books and publications to help in your research.
- Our experienced members to help you at the library and at meetings.
- Interesting and informative speakers at our monthly meetings.
- Subscription to our bi-monthly newsletter.
- Books and material for sale that are helpful in genealogical research.

---
FamilySearch Research Wiki: What It Can Do For You!: A comprehensive video presentation explaining the Wiki, navigating it, and some especially useful pages. Case studies demonstrate using the Wiki for genealogical research. Editing and adding articles to the Wiki are covered.
---
We welcome anyone who is willing to serve.