McHenry County, Illinois Courthouse
Jump to navigation
Jump to search
United States Genealogy
Illinois
McHenry County
McHenry County Courthouse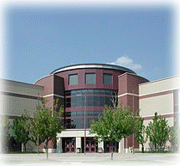 McHenry County Courthouse
McHenry County Government Center
2200 North Seminary Avenue
Woodstock, Illinois 60098
(815) 334-4000

County Offices Contact Information

Township Offices
The McHenry County Circuit Clerk's Office maintains the court records of the 22nd Judicial Circuit Court as mandated by state statute.

Maints county birth, death and marriage records, voter registration, election results as well as tax sale redemption and district rate maintenance.
Maintains 2.8 million real estate records, documents and plats of subdivision in McHenry County.


County Recorder Walk-In:
McHenry County Recorder Administration Building
667 Ware Rd.
Woodstock, IL 60098
By mail: McHenry County Recorder Government Center
2200 N. Seminary Ave.
Woodstock, IL 60098
Historic McHenry County Courthouse