Indigenous Tribes of the United States
Jump to navigation
Jump to search
Native American Topics

Buffalo Hunt under the Wolf-Skin Mask

Beginning Research
Tribes
Record Types
Bureau of Indian Affairs
Other Topics

American Indians have long been identified by "tribal" names. In the United States, there are hundreds of names by which these tribes are known. See also Searching for a Native American When the Tribe is Unknown.

Click this button for links to databases, indexes, or sites that help you find an American Indian ancestor by topic or tribe.


Tribe: a group comprised of members, families (generations), clans and band living together supporting each other.

Federally-Recognized Tribes
[
edit
|
edit source
]
There are over 330 tribal entities in the "lower 48" states, recognized by the United States government. Some of those so recognized are actually portions of a larger tribe, as in the various bands of the Chippewa Tribe, for example. The most recent list of federally-recognized Indian entities was published in the Federal Register on August 11, 2009. There are also an additional 230 American Indian entities recognized by the federal government in Alaska, also included in the Federal Register list.

Records Kept by Tribes at Tribal Headquarters
[
edit
|
edit source
]
Tribal headquarters maintain official records for the use in official tribal interactions with tribal members. These records may include: Enrollment, Employee, Court, Vital records, Police, Leases, Business minutes and records unique to the tribe.

Generally only enrolled tribal members may gain assisted access to these records. The types of records available may vary from tribe to tribe.
Ancestral records and records over 100 years old may be at the Agency or the National Archives.
Some Major Tribes in the United States
[
edit
|
edit source
]
The following are some of the major Indian tribes in the United States. Links to pages for these tribes are provided here.Those pages provide additional information regarding the divisions, bands, groups, etc. of these major tribes,with some brief history and links to web sites, official and otherwise, and to other pages on FamilySearch Wiki. If the official name of a tribe is known, just search for that name using the search box for this site or search for it under the state where the tribe or band is located. For example, look for the various bands of the Pomo Indians under "Indigenous Peoples of California."
This list is intended to be a "quick list" to the major tribes of the U.S. There are many other tribes not included in this list.

Absentee-Shawneesee Shawnee Adai
Ak Chin
Agua Caliente Band of Cahuilla Indians
Ak Chin Indian Community of Papago Indians
Alabama-Coushatta
Alabama-Quassarte
Alturas Indian Rancheria of Pit River Indians
Anadarko
Apache
Apalachee
Apalachicola
Arickaree see  Arikara
Arapaho
Assiniboin
Assiniboine and Sioux
Augustine Band of Cahuilla Mission Indians
Bad River Band of the Lake Supperior Tribe of Chippewa
Bannock
Barona Band of Mission Indians
Berry Creek Rancheria of Maidu Indians
Big Bend Rancheria of Pit River Indians
Big Bend Indian Rancheria
Big Lagoon Rancheria of Smith River
Big Pine Band of Owens Valley Paiute Shoshone
Biloxi Tunica
Blackfeet Nation
Blackfeet
Blackfeet Sioux
Blood
Boise Shoshoni
Bridgeport Indian Colony
Brotherton
Burns Paiute
Brule'Sioux. See also Lower Brule' Bruneau Shoshoni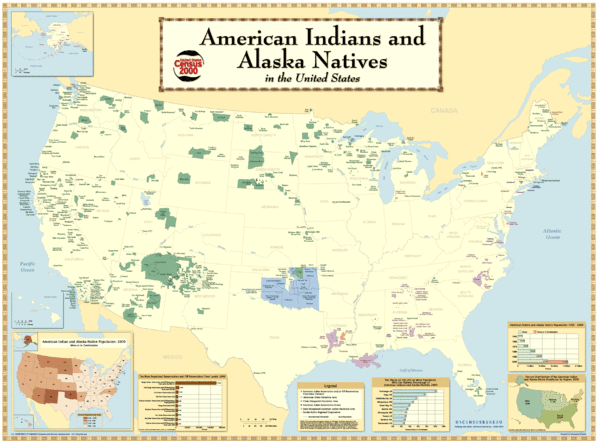 Cabazon Band of Cahuilla Mission
Cachil DeHe Band of Wintun Indians
Caddo
Cahuilla Band of Mission Indians
Cahto Indian Tribe
Campo Band of Diegueno Mission Indians
Capitan Grande Band of Diegueno Mission Indians
Capote Ute
Cahto
Cahuilla
Catawba
Cayuga
Cayuse
Chastacosta
Chehalis
Chemehuevi
Cherokee
Cher-Ae Heights Indian Community
Chetco
Cheyenne
Cheyenne River Sioux
Cheyenne-Arapaho
Chickasaw
Chippewa
Chippewa-Cree
Chiricahua Apache
Chitimacha
Choctaw
Chumash
Citizen Potawatomi
Clackamas
Clallam
Coast Indian Community of Yurok Indians
Cocopah
Coeur d'Alene
Cold Springs Rancheria of Mono Indians
Colorado River Tribes
Colville
Comanche
Concow
Confederated Peoria and Miami
Confederated Salish & Kootenai Tribes
Confederated Tribes and Bands of the Yakama Nation
Confederated Tribes of the Chehalis Reservation
Confederated Tribes of the Colville Reservation
Confederated Tribes of the Coos, Lower Umpqua and Siuslaw Indians
Confederated Tribes of the Goshute Reservation
Confederated Tribes of the Grand Ronde Community
Confederated Tribes of the Slietz Indian Reservation
Confederated Tribes of the Umatilla Indian Reservation
Confederated Tribes of the Warm Springs Reservation
Coquille
Coushatta
Cowlitz
Cocopah Tribe of Arizona
Cortina Indian Rancheria
Covelo Indian Community
Coyote Valley Band of Pomo Indians
Coyotero Apache
Cree
Creek
Crow
Crow Creek Sioux
Cuthead Sioux
Cuyapaipe Band of Diegueno Mission Indians
Delaware
Diegueno
Digger
Dry Creek Rancheria of Pomo Indians
Duckwater Shoshone Tribe
Duwamish


Eastern Band of Cherokee
Eastern Shawnee
Eastern Shoshone
Eel River
Elem Indian Colony of Pomo Indians
Ely Shoshone
Enterprise Rancheria of Maidu Indians


Flandreau Santee Sioux
Flathead
Fresno
Fort Belknap Community
Fort Bidwell Community
Fort Independence Indian Community of Paiute Indians
Fort McDermitt Paiute and Shoshone
Fort Mojave
Fort Yuma-Quechan
Fox see  Sac (Sauk) and Fox


Grand River Ute
Gila River Community
Goshute
Grand Portage Band of Chippewa
Grosventre
Grindstone Indian Rancheria of Wintun-Wailaki Indians California


Hainai
Havasupai
Hidatsa
Ho-Chunk
Hoh
Hoopa Valley
Hopi
Hualapai
Hunkpapa Sioux
Hupa


Inaja and Cosmit Reservation of Diegueno Indians
Ioni see Hainai
Iowa of Kansas and Nebraska
Iowa of Oklahoma
Iroquois


Jackson Rancheria of Me-Wuk Indians
Jamestown S'Klallam
Jicarilla Apache
Joshua


Kaibab-Paiute
Kainah see Blood
Kalapuya
Kalispel Tribe of Indians
Kalispel
Kansa
Karuk
Kashia Band of Pomo Indians
Kaskaskia
Kaw
Kawia
Keechi
Kern River
Kaibab Band of Paiute Indians
Kaibab-Paiute
Kianamaras
Kichai
Kickapoo
Kickapoo Traditional Tribe
Kiowa
Kiowa Apache Tribe
Kiowa Apache
Klamath
Klikitat
Koasati
Konkau
Kutenai
Kwatami


Lake Winnebigoshish Chippewa
Lake Superior Chippewa
Las Vegas Tribe of Paiute
Lipan
Little Lake Valley
Little Shell Band of Chippewa
Little Traaverse Bay Bands of Odawa
Lookout Rancheria of Pit River Indians
Los Coyotes Band of Cahuilla Mission Indians
Lower Brule' see Brule' Sioux
Lower Elwha Community
Lovelock Paiute
Luiseno
Lummi


Maidu
Makah
Maliseet
Mandan
Manchester Band of Pomo Indians
Maricopa
Mashantucket Pequot
Mattole
Mesa Grande Band of Diegueno Mission Indians
Mdewakanton Sioux see also Sioux and Santee Sioux
Mechoopda
Melungeons
Menominee
Mesa Grande Band of Diegueno Mission Indians
Mescalero Apache
Mexican Kickapoo see Kickapoo
Miami
Miccosukee
Micmac
Middletown Rancheria of Pomo Indians
Mimbreno Apache
Miniconjou Sioux
Minnesota Chippewa
Mission
Barona Band of Mission Indians
Missouri Miwok People
Miwok
Moache Ute
Modoc
Mogollon Apache
Mohawk
Mohegan
Molala
Mono
Moqui Pueblo
Muckleshoot
Munsee
Muscogee (Creek)


Natchitoches
Natchez
Narragansett
Navajo
New York Indians
Nez Perce
Nisqualli
Noi-sas
Nomelaki
Nooksack
Northern Cheyenne
Northern Shoshone
Nuimok


Oglala Sioux
Okanagan
Omaha
Oneida in New York
Oneida in Wisconsin
Onondaga Oohenonpa see Two Kettle Sioux
Osage
Oto
Otoe-Missouria
Ottawa
Otter Tail Chippewa Pillager Band
Ozette


Pahvant
Papago Tribe
Pascua Yaqui Tribe
Salt River Pima-Maricopa Indian Community
Papaska Sioux see  Cuthead Sioux
Pahvant
Paiute
Paloos
Papago
Pascagoula
Pascua Yaqui
Passamaquoddy
Pawnee
Pembina Chippewa
Pembina Band of Chippewa
Penateka Comanche see  Comanche
Pend d'Oreille
Penobscot
Peoria
Piankeshaw
Piegan
Pillager Band of Chippewas
Pillager Chippewa
Pima
Pit River
Piute see  Paiute
Poarch Band of Creek
Pomo
Ponca
Port Gamble Community
Potawatomi
Potter
Pueblo
Pueblo of Acoma
Pueblo of Cochiti
Pueblo of Jemez
Pueblo of Laguna
Pueblo of Nambe
Pueblo of Picuris
Pueblo of Pojoaque
Pueblo of San Felipe
Pueblo of San Juan
Pueblo of San Ildefonso
Pueblo of Sandia
Pueblo of Santa Ana
Pueblo of Santa Clara
Pueblo of Santo Domingo
Pueblo of Taos
Pueblo of Tesuque
Pueblo of Zia 
Pueblo of Zuni
Puyallup
Pyramid Lake Paiute


Quaitso
Quapaw
Quechan
Quileute
Quinault


Red Lake Chippewa
Redwood
Rogue River
Round Valley Tribes
Rosebud Sioux


Sac and Fox
Sauk and Fox
Saia
St. Regis
Saginaw Chippewa
Salan Pomo
Salt River Pima-Maricopa Indian Community
Sans Arc Sioux
San Carlos Apache Tribe
Santee Sioux, Nebraska
Santee Sioux (Sioux of the Mississippi)
Samish
Sanpoil
Santa Ynez Band of Chumash Mission
Sault Ste. Marie Indian Tribe of Florida
Sauk-Suiattle
Seminole
Seminole Indian tribe of Florida
Seneca
Seneca-Cayuga
Serrano
Shakopee Mdewakanton Sioux
Shasta
Shawnee
Sheepeater
Shoalwater Bay
Shoshone
Shoshoni Siksika see  Blackfeet
Shoshone-Paiute
Siletz
Sioux
Sisseton Sioux
Santee Sioux
Sisseton-Wahpeton Sioux Tribe
Sisseton Wahpeton
Sioux Sixes
Sklallam
Skokomish
Snohomish
Snoqualmie
Southern Ute
Spirit Lake
Spokane
Squaxin Island
Squaxin
Standing Rock Sioux
Stillaguamish
Stockbridge Munsee
Suquamish
Swinomish
Sycuan Band of Diegueno Mission


Tabaquache Ute
Taensa
Tawakonie
Tejon
Te-Moak Tribe of Western Shoshone
Tenino
Thlopthlocco Tribal Town
Three Affiliated Tribes of the Fort Berthold Reservation
Tohono O'odham
Tonawanda
Tonkawa
Tonto Apache Tribe
Tonto Apache Tribe
Tonto Apache Tribe
Tubatulabal
Tukuarika
Tulalip
Tule (Tularenos)
Tule River
Tunica-Biloxi
Tuscarora
Two Kettle Sioux


Uinta
Ute
Ukiah
Umatilla
Umpqua
Uncompaghre Ute see Tabaquache Ute
United Band of Ottawa Chippewa and Potawatomi
Upper Skagit
Ute
Ute Mountain


Waco Indians
Wahkepute Sioux  Sisseton-Wahpeton Sioux Tribe
Wahpeton Sioux  (Sisseton)
Wailaki
Walapai
Walker River Paiute
Walla Walla
Wampanoag
Wappo
Warm Springs
Wasco
Washoe
Wea
Weiser
Western Shoshone
Whilkut
White Mountain Apache Tribe
White Oak Point Chippewa
Wichita
Wikchamni
Wiminuche Ute
Winnebago
Wintun
Wiyot
Wyandot


Yakama
Yamel
Yampa Ute
Yankton Sioux
Yankton Sioux Tribe
Yatasi
Yavapai-Apache Nation, Arizona
Yavapai Apache
Yavapai-Apache Indian Community
Yavapai-Prescott Indian Tribe
Yavapai Prescott
Yerington Paiute
Yijaua
Yomba Shoshone
Yokuts
Ysleta Del Sur Pueblo
Yuki
Yuchi
Yuma
Yupa
Yurok