Hawaii, United States Genealogy
Jump to navigation
Jump to search
Hawaii Wiki Topics
Beginning Research
Record Types
Hawaii Background
Cultural Groups
Local Research Resources
Guide to Hawaii ancestry, family history, and genealogy birth records, marriage records, death records, census records, family history, and military records.
Hawai'i became the fiftieth state admitted to the United States on August 21, 1959. It is located in the Pacific Ocean west of the United States.[1] Hawai'i was created from what was the sovereign nation Kingdom of Hawai'i from 1810-1893, and independent republic Hawai'i from 1894-12 Aug 1898 when it became a U. S. Territory until being admitted to the United States in 1959. Honolulu is the capital and there are five counties. [2]
Many genealogy records are kept on the county level in the United States. Click on a county below to go to the county Wiki article listing more information.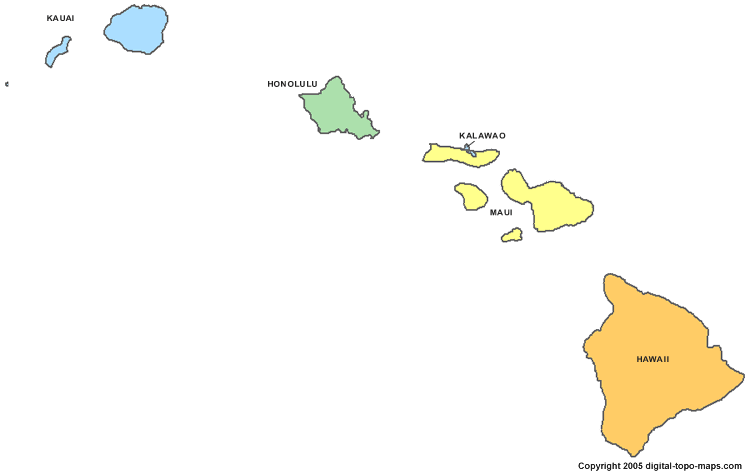 Below are FamilySearch resources that can assist you in researching your family.