If you have United States ancestry, it is possible that you have an ancestor or ancestors who served in the United States military. Military records from the Revolutionary War to more recent conflicts contain important information for your family's history.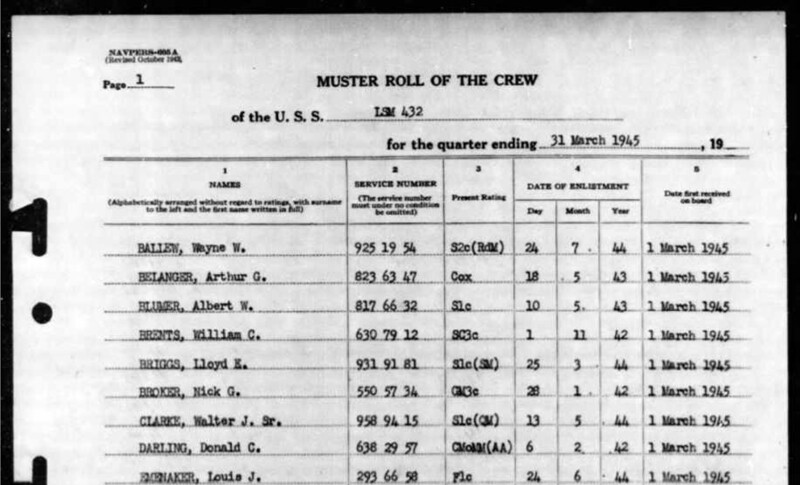 These records can tell you who among your ancestors served in the military and when they served. They can also give information about their family, what family members looked like, stories from their service, and more. The best part? Many of these records are available for you to search online!
Tips on Searching United States Military Records
When you search military records, it's helpful to have as much information about your ancestor as you can gather. The name of your ancestors, their birth year and residences, and the names of wars they may have served in can all help your search. As you find military records, keep an eye out for the name of the military unit, commanding officer, rank, dates of enlistment, and discharge or date of death. This information will help identify your ancestor in additional records and create a timeline of military service.
Records You May Encounter as You Search
There are many different types of military records, and each can provide a peek into your ancestor's military service. Records can be divided into two categories: those created before and during service and those created after service. If you're new to searching military records, knowing a little about each type can help your search.
Below are three examples of different kinds of military records you may find as you search for your ancestors.
Draft Registrations
Draft registrations are especially important in family history research for World War I (1917–1918) and World War II (1940–1945). In World War I, 24 million men registered, and in World War II, 50 million registered. Most of those serving in uniform were inducted or drafted. One thing to keep in mind is that not everyone who registered was actually drafted. Additional research will be needed to determine if there was military service.
Note that there was also a draft during the Civil War for the Union Army. Those enrollment records are at the National Archives and have been published on Ancestry.com.
Related Wiki Article
Pension Files
When a soldier died in battle, a dependent such as a wife or elderly parent would often apply for a pension. The information required for these applications—such as a date of marriage and the names of minor children—make them a wealth of information.
Pension records are usually the best military record for family information if the soldier or veteran was deceased. Most other military records have only information about the soldier.
Related Wiki Article
Cemetery Records
Cemetery records include applications for headstones, which were supplied at government expense. They also include interment or burial records at national cemeteries and state veteran cemeteries. For soldiers buried overseas, the American Battle Monuments Commission has an online searchable database.
FamilySearch has two main record collections for military cemetery records. One is for the period 1925–1949, and the other is for 1879–1903.
Related Wiki Article
Finding United States Military Records
Most United States military records can be found online, at historical societies, or ordered from national or state archives. However, note that United States military records have a 62-year rule; records from less that 62 years ago are not available to the public. If you are looking for information on a recently deceased ancestor, know ahead of time that what you receive may be limited. Unless you are the spouse, parent, child, or sibling of the veteran, then you won't be granted full access to the entire military record. However, what you find can still be very helpful!
Military records have a unique quality that sets them apart from other historical records. These documents represent the heavy sacrifices your ancestors made on behalf of their country. What better way to honor that sacrifice than by learning more about these ancestors and carrying their legacy forward?
Interested in Learning More?
For more information, head to the following wiki articles:
Annelie Hansen and Ken Nelson contributed to this article.